SEPTEMBER 30, 2011
Greetings from Ohio University!
In Athens, students have just returned from their summer break, and a new school year has arrived.
In this issue of The Oracle, we discuss beneficiary designations as a gift vehicle. This gift can be made by simply naming The Ohio University Foundation as the beneficiary of your life insurance policy, IRA or other retirement plan. It's an easy gift to make and will secure a future for your intended beneficiaries.
Also in this issue, you can read a gift testimonial from Dr. Patricia Ackerman who gives back through the Urban Scholars Program. This scholarship is provided by the Ebony Bobcat Network assisting urban students who have excellent academic achievement and a strong determination to succeed.
I would like to introduce our new Assistant Director of Development for Gift Planning, Stacey Bulucz. She will also be able to answer any questions or concerns you may have. Feel free to contact her at (740) 593-0776 or by email at bulcz@ohio.edu.
As always, I welcome your calls and emails if you would like more information. I look forward to speaking with you!
Sincerely,
Kelli L. Bell
bellk@ohio.edu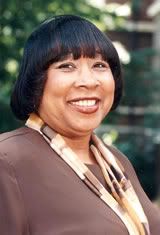 Dr. Patricia Ackerman has spent her entire professional career as an educator. Given her affinity for her alma mater and the fact that she had devoted her life to education, she was well suited to promote the cause of higher eduction at Ohio University. Having been the first black woman to serve on the Board of Trustees and to serve as Chair, she felt she needed to model giving for other black alumni. Her contribution to the Urban Scholars Program makes some of those incoming students' lives a little bit easier. Read more
Beneficiary designation proceeds can make a wonderful gift to The Ohio University Foundation. Your proceeds will help further our mission and your estate will benefit from an estate tax charitable deduction based on the value of the proceeds paid. Read more


back to top