August 20, 2010
Summer greetings from Ohio University!
Summer means relaxation and extra time spent with family and friends close by or away from home. Whatever your summer plans, they are sure to create memories for the future. The extra time summer affords reminds us of the importance of caring for our loved ones.
In this issue, we discuss charitable gifts of Intellectual Property. You can read about Betsy Ross Koller, an internationally acclaimed artist, who has donated a painting and copyrights to Ohio University. Titled "Homecoming at Ohio University," the scene depicts the marching band in a homecoming parade passing by College Green. Limited edition prints of the painting will be soon available for sale on the online Bobcat Store. The proceeds from the sale of the prints will support the Appalachian Scholars Program.
As always, I welcome your calls and emails if you would like more information. I look forward to speaking with you!
Sincerely,
Kelli L. Bell
bellk@ohio.edu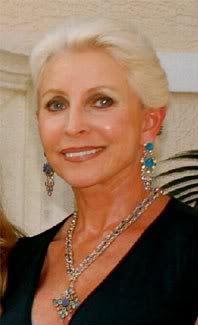 Betsy Ross Koller, an internationally acclaimed artist, has close ties to Ohio University. Her decision to donate a painting represents a creative approach to philanthropy. The proceeds from the purchase of the prints will support the Appalachian Scholars Program, a program which is particularly close to Betsy's heart, as she was herself a child of Appalachia. Read more
Intellectual property -- patents, copyrights, trademarks, trade secrets, artworks, musical compositions, and other similar or related property rights -- are an increasingly popular form of charitable giving. Any creation of the mind that has value and is able to be certifiably appraised can be donated to a charity. Such gifts can offer attractive tax-planning advantages for philanthropic-minded individuals and profitable ventures for charities like The Ohio University Foundation. Read more


back to top